Certifications

ICEA – Operator E1902
An organism for controlling the genuineness of the products (fresh and processed) and safety of the biological world thanks to the professionalism recognized worldwide. Ensures not only the organic certification of our sauces, mustards and jams, but also the full transparency in the sourcing of all agricultural products that we process, giving a lot of importance to "km 0″ and the local territory.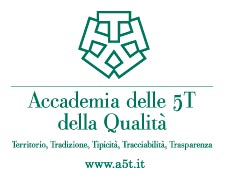 ACCADEMIA DELLE 5T – Socio n°457
The Academy of 5T is a cultural movement that brings together companies that produce or administer the Territory and related products, that stand for tradition and / or Tipicità, or rather the kind of excellent Quality that distinguishes authentic Italian food. Farmers, traders, caterers, dairies, butchers, master distillers, vintners, bakers, shepherds … and many others, including government agencies, consortia, companies, who have made a brave and difficult choice, have joined together to promote, safeguard and promote the good and natural.